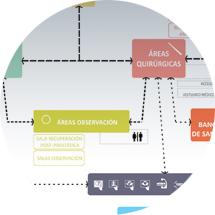 Ideas
Preliminary designs
Feasability studies
Diagrams
Drafts
Based on our client´s ideas we make an initial evaluation of the project from multiple perspectives, bearing in mind functional, economic, esthetic, and regulation requirements.
We develop different studies according to our client´s particular needs and project´s specific features.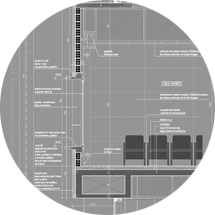 Project
Design development
Executive project
Coordination with advisors
Work site plans
The project implies covering every aspect of design as a whole. In order to achieve this, it is capital to work along with the technical advisors team. We carry out precise coordination between all building installations as well as the definition of finishing materials, construction procedures and assembly details.
Supporting documents include blueprint designs, worksheets, details and constructive specifications, containing all the information needed in order to carry out construction.
The development of professional and responsible documentation has enabled our clients to reach a more accurate estimation of construction costs and to improve building process optimization.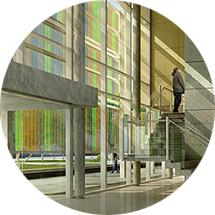 Graphics
End-user presentations
PDF to CAD conversions
Renderings
Graphic representation is a key tool in the development of architectural projects.
We offer diverse visual resources in order to optimize results in design process, end-user presentation, filing and documentation.